Posted on
Senior Technical Architect Position Open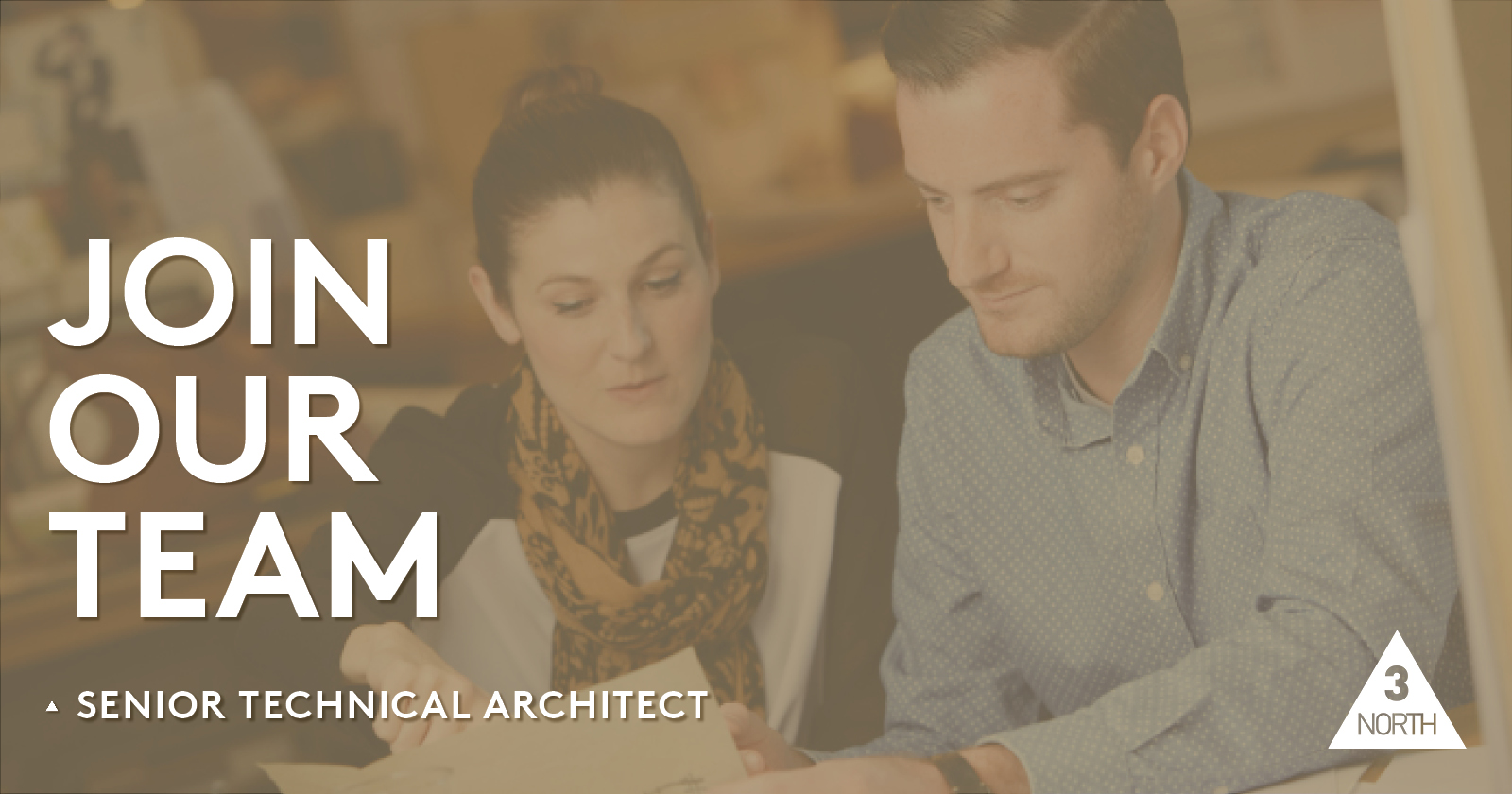 3North is an award-winning, Unified Design firm with studios in Richmond, VA and San Francisco, CA. We believe great design only happens when multiple disciplines collaborate without walls or silos. That's why we've spent the past 20 years building a firm of architects, landscape architects, interior designers, and graphic designers who work across disciplines toward an integrated project vision. In 2019, we were awarded with AIA Virginia's Distinguished Firm Award.
Our environment is fast-paced and collaborative, providing the opportunity to work across diverse project types, including hospitality, multi-family, cultural, corporate, and residential.
We're looking for a talented, highly motivated Architect II or Project Architect with 10-15 years of high-caliber design experience. Candidates should have strong problem-solving skills and be motivated by the opportunity to carve out a unique role in a growing firm.
RESPONSIBILITIES
Supervises the preparation of design and architectural technical documents. Checks progress of design layouts, design documents, and schedules
Performs work which involves conventional practice, but may include a variety of complex procedures, or difficult coordination requirements
Reviews consultant work to ensure they produce a complete set of coordinated and quality control verified construction documents in accordance with code and standards
Serves as point of contact for all quality related questions and issues and assists Project Managers with creation of project management plan and schedules
Manages and maintains 3north design standards and design guidelines
Independently solves problems encountered
Performs work within hours allocated and completes work on schedule
Performs such other duties as the Project Manager may from time to time deem necessary
Has a teaching role in the office and will mentor young staff to improve their technical ability
Serves as a construction administration resource and brings effective leadership and collaboration skills to dealings with contractors, tradespeople and suppliers
Manages and implements quality control processes
QUALIFICATIONS AND SKILLS
Bachelor's or Master's degree in Architecture
10-15 years' experience preferred, with experience in applying and creating quality control procedures to technical work processes and work product
Experience with Revit, AutoCAD, Bluebeam Revu, SketchUp, Adobe Creative Suite (Photoshop, InDesign, Illustrator), and MS Office
Working knowledge of building codes, standards, building construction, and building structures
Quality Assurance experience preferred, a passion for details is a must
Exceptional analytical and problem-solving skills are required
Exceptional conflict resolution skills are required
Strong multi-tasking and time-management skills and the ability to communicate clearly both orally and in writing to technical and non-technical audiences
Strong interpersonal skills and the ability to work in a team environment
Excellent project management skills, able to drive multiple projects and follow through seamlessly
This job can be performed remotely temporarily due to COVID-19
Please submit cover letters, resumes and design portfolios to [email protected]