Posted on
BIM Coordinator Position Open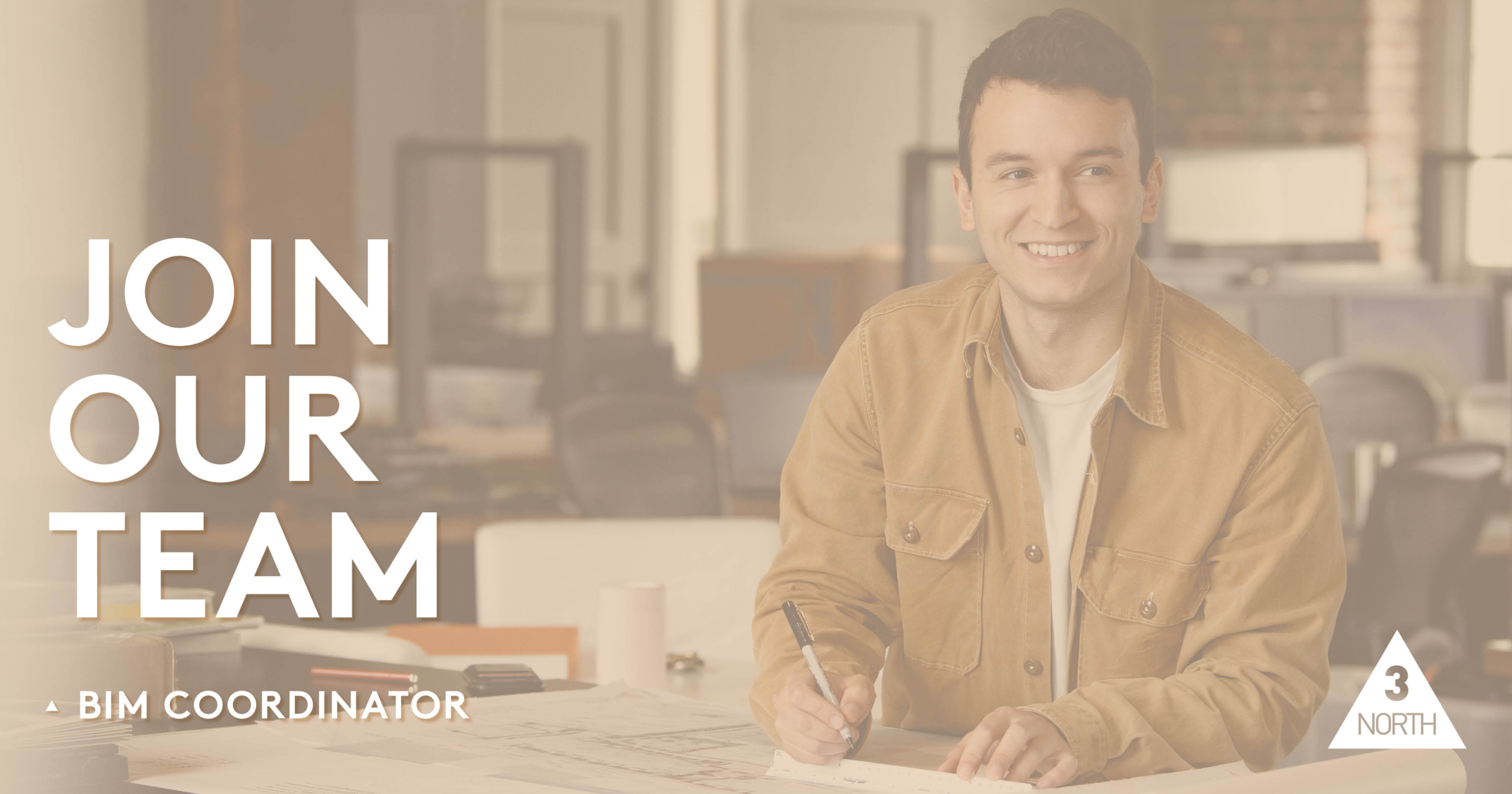 3North is currently seeking a talented, highly motivated, and flexible BIM Coordinator with 3-8 years of high-caliber Revit and BIM experience. Candidates should have strong problem-solving skills and be motivated by the opportunity to carve out a unique role in a growing firm.
RESPONSIBILITIES
Lead the development and implementation of BIM office standards.
Resolve BIM/Revit design issues
Train new and existing staff, at various experience levels, in Revit software. Including, but not limited to, onboarding processes, continuing education, and prototype development.
Design internal training materials and documents for onboarding.
Develop cross disciplinary BIM content for multiple project types.
Assist in coordination between internal teams and their project consultants.
Lead and facilitate template feature rollouts on a regular basis.
Help project teams strategize initial BIM project setup for project success.
QUALIFICATIONS AND SKILLS
Associates or Bachelor's degree in Architecture/ Design or a related field.
3-8 years of related experience in a design, engineering or architectural practice
Experience with Revit, Dynamo, AutoCAD and Bluebeam Revu and SketchUp
Excellent communication, organization and time management skills
Open minded to a variety project development styles and skill levels
Please include a cover letter, resume, and work samples demonstrating a wide range of skills in a single PDF document not to exceed 5Mb in size. Include "3North BIM Coordinator" in the subject line and send to [email protected].