Posted on
Studio Leader Landscape Architect Position Open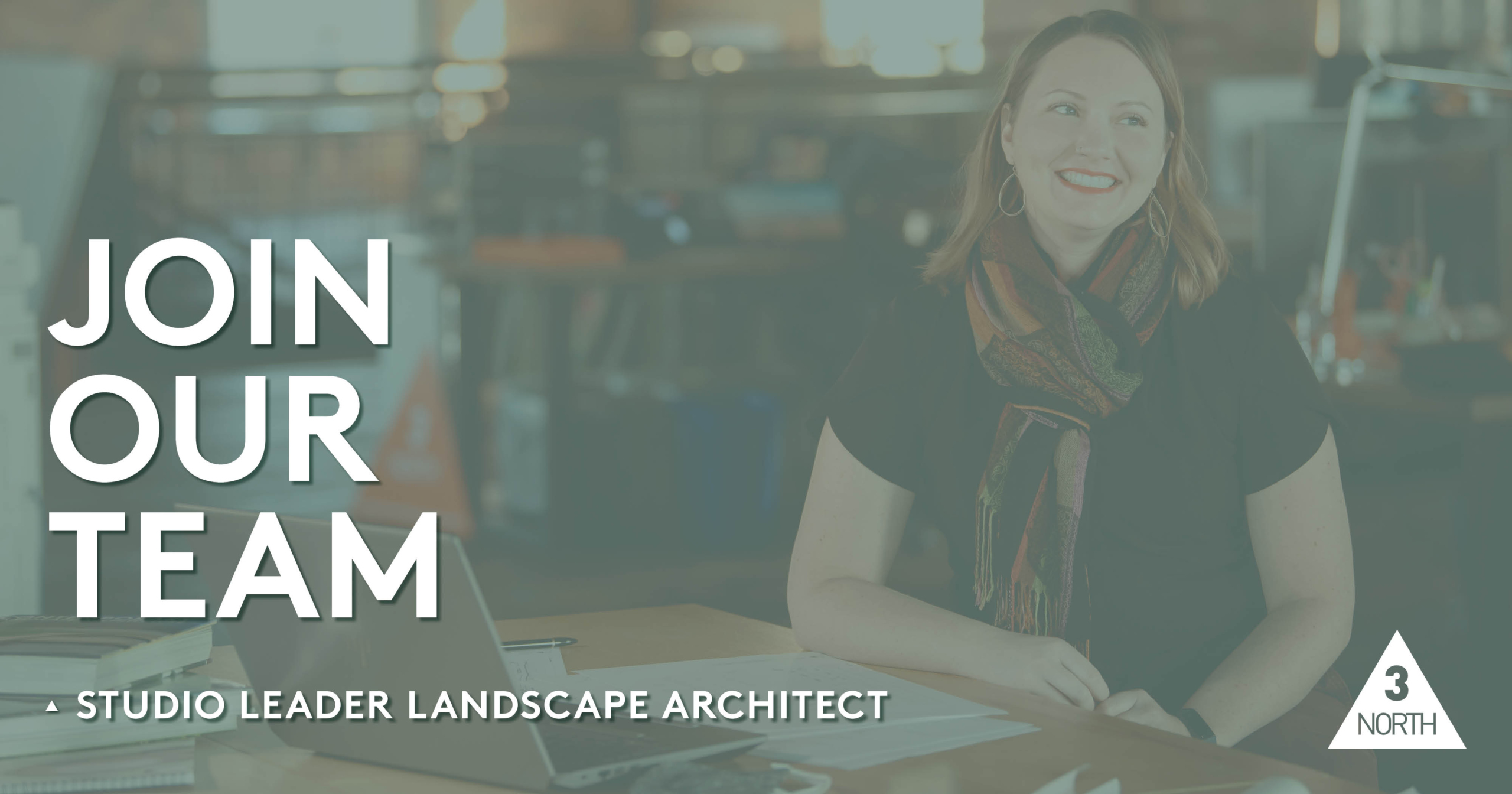 3North is currently seeking a talented and highly motivated landscape architect with 15+ years of high-caliber design and project management experience to be our Landscape Architecture Studio Leader. This is a great opportunity to join our leadership team working directly with firm leaders in managing and directing the landscape team while on-boarding many exciting new projects. Since this is a relatively small (but growing) landscape studio there are project management and design lead expectations for this position. Additional responsibilities are as follows:
RESPONSIBILITIES
Manage a team of project managers and designers while ensuring the highest quality of project delivery
Cultivate positive client relationships while managing client expectations and communication
Lead the Landscape Architecture Studio business development efforts in all market sectors with full support of the Principals and Leadership Team
Identify potential teaming opportunities with other industry professionals
Establish and oversee the Studio's annual revenue and marketing objectives in collaboration with the Principals and Leadership Team
Lead the preparation of drawing sets and presentation packages on higher profile projects within the Studio
Solicit proposals from consultants, preparing client proposals, and managing project budgets
Collaborate with in-house team and outside consultants throughout the phases of the project through successful completion
Manage internal and external deadlines through outstanding time management and selective team delegation
Write contracts and contract management
Participate in response to incoming RFPs
The ideal candidate should be a highly motivated, energetic and experienced senior project manager adept to managing several project teams and building client relationships. We are looking for candidates with proven creativity, strong problem-solving skills, and an entrepreneurial spirit to lead our growing landscape studio at 3North. Additional requirements are as follows:
QUALIFICATIONS AND SKILLS
Bachelor's or Master's Degree in Landscape Architecture
At least 15 years of professional experience in a landscape architecture or multi-disciplinary design firm with project and team management responsibilities
Registered as Landscape Architect in the U.S.
Experienced in the QA/QC process and construction administration of a broad range of project types
Ability to collaboratively work across multiple design disciplines; lead & manage a team and prioritize work flows
Demonstrated excellence in AutoCAD, Adobe Creative Suite, and in 3-D modeling programs such as Sketch-Up, Rhino or Revit
Demonstrated experience across a variety of project types and design approaches
We focus on creating opportunities for professional development, continuing education, and the cultivation of leadership skills for all our team members. We have worked hard to create our firm culture and we have a robust interview process to ensure we are the right fit for a candidate and vice versa.
Please include a cover letter, resume, and work samples demonstrating a wide range of skills in a single PDF document not to exceed 5Mb in size. Include "3North Studio Leader Landscape Architect" in the subject line and send to [email protected].