Posted on
Multifamily & Mixed-Use Architect/Project Manager Position Open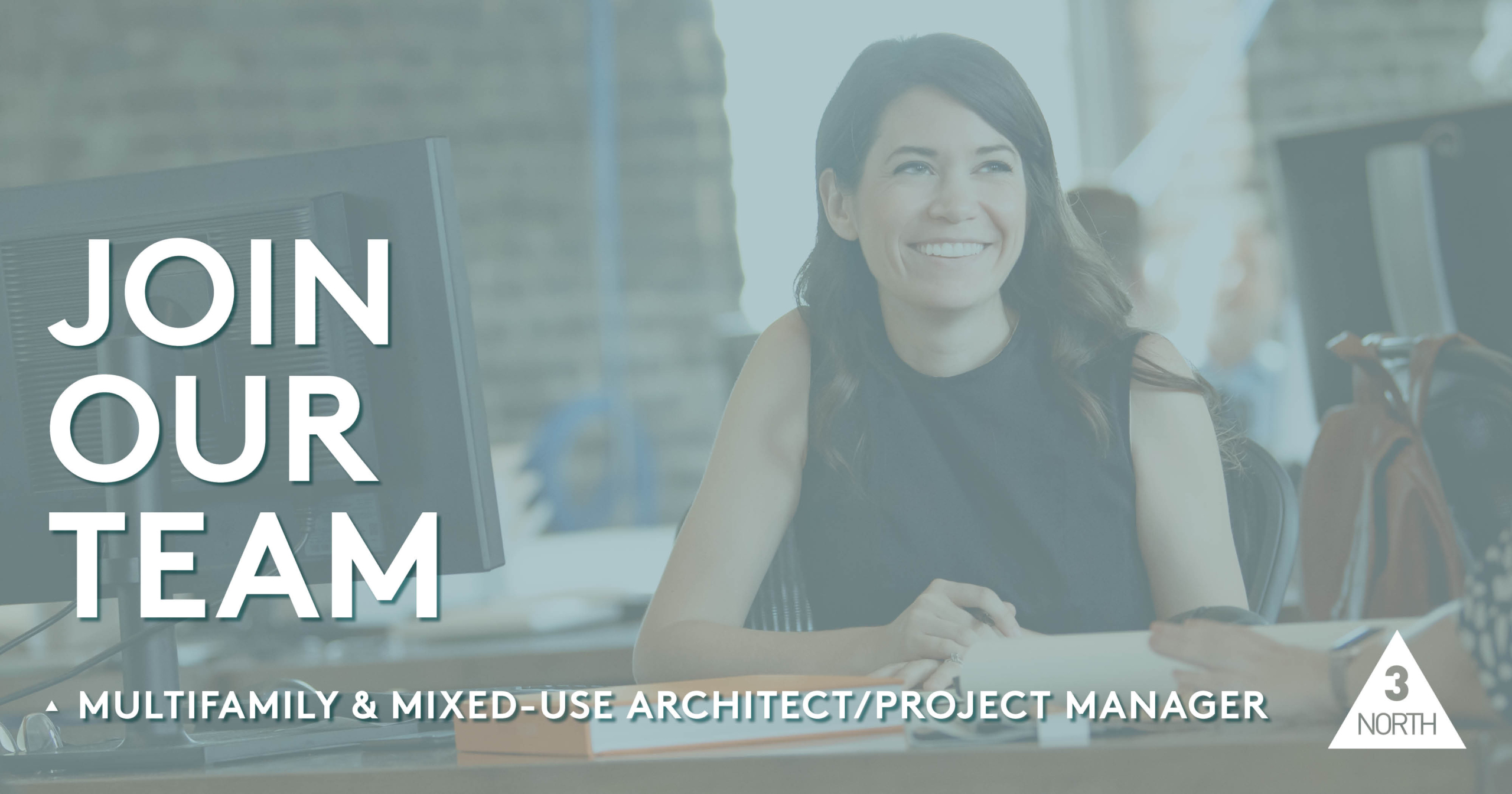 3North is an award-winning, Unified Design firm with studios in Richmond, VA and San Francisco, CA. We believe great design only happens when multiple disciplines collaborate without walls or silos. That's why we've spent the past 20 years building a firm of architects, landscape architects, interior designers, and graphic designers who work across disciplines toward an integrated project vision. In 2019, we were awarded with AIA Virginia's Firm Award.
Our environment is fast-paced and collaborative, providing the opportunity to work across diverse project types, including hospitality, cultural, corporate, and residential.
We're looking for a talented, highly motivated Project Manager or Senior Project Manager with 10-15 years of high-caliber design experience. Candidates should have strong problem-solving skills and be motivated by the opportunity to carve out a unique role in a growing firm. The candidate should have a passion for working with community-oriented design in varying contexts and have experience leading multifamily and mixed-use projects.
RESPONSIBILITIES
Supervises the project team in the preparation of design and technical documents. Checks progress of design, documentation, and schedules
Reviews consultant work to ensure development of a complete set of coordinated and quality control verified construction documents in accordance with codes and standards.
Manages and maintains 3North design standards and design guidelines.
Mentors and monitors the professional development of less-experienced staff to improve their design and technical skills.
Serves as a construction administration resource and brings effective leadership and collaboration skills to dealings with contractors, tradespeople, and suppliers.
Manages and implements quality control processes.;
QUALIFICATIONS AND SKILLS
Bachelor's or Master's degree in Architecture
10-15 years' experience preferred, with emphasis in applying and creating quality control procedures to technical work processes and work products.
Experience with Revit (required), AutoCAD, Bluebeam Revu, SketchUp, Adobe Creative Suite (Photoshop, InDesign, Illustrator), and MS Office.
Working knowledge of building codes, standards, building construction, and structural systems.
Quality Assurance experience preferred, a passion for details is a must.
Exceptional analytical and problem-solving skills.
Exceptional conflict resolution.
Strong time-management skills and the ability to communicate clearly both orally and in writing to technical and non-technical audiences.
Strong interpersonal skills and the ability to work in a collaborative environment.
Excellent project management skills, ability to drive multiple projects and follow through seamlessly. Please include a cover letter, resume, and work samples demonstrating a wide range of skills in a single PDF document not to exceed 5Mb in size. Include "3North Multifamily and Mixed-Use Architect/Project Manager" in the subject line and send to [email protected].