Posted on
Bellemeade Green Street Project Underway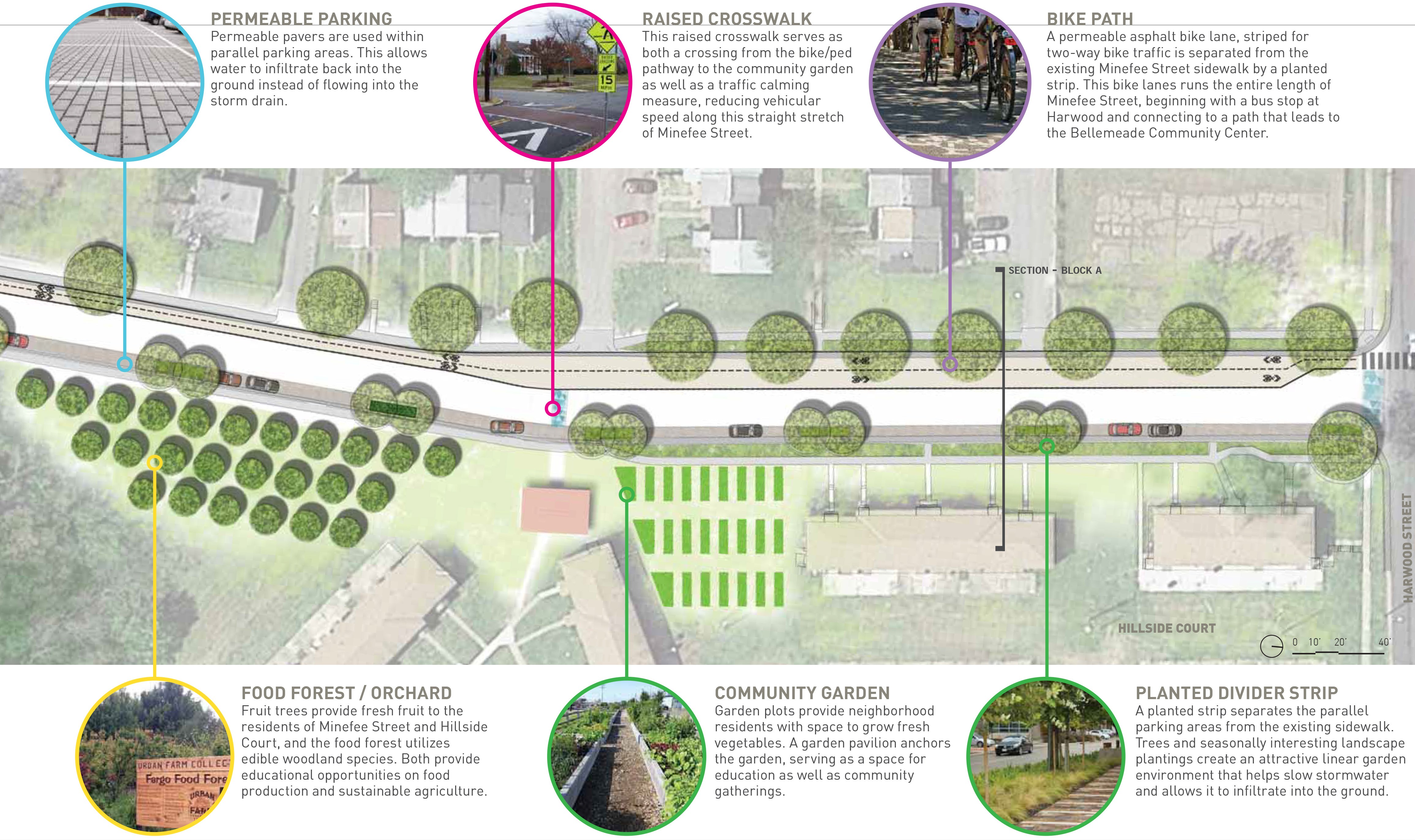 We partnered with the James River Association, Timmons Group, the City of Richmond, and Groundwork RVA to design and implement a "green street" to improve walkability and add green infrastructure to a 1/2 mile stretch of roadway in Richmond's Bellemeade neighborhood. Benefits will include a safer route for bicycling to and from Oak Grove-Bellemeade Elementary School and Bellemeade Park, increased tree canopy to improve air quality, and water quality improvement by replacing inaccessible pavement with planted areas. Other plans include a food forest, community garden, and raised crosswalk.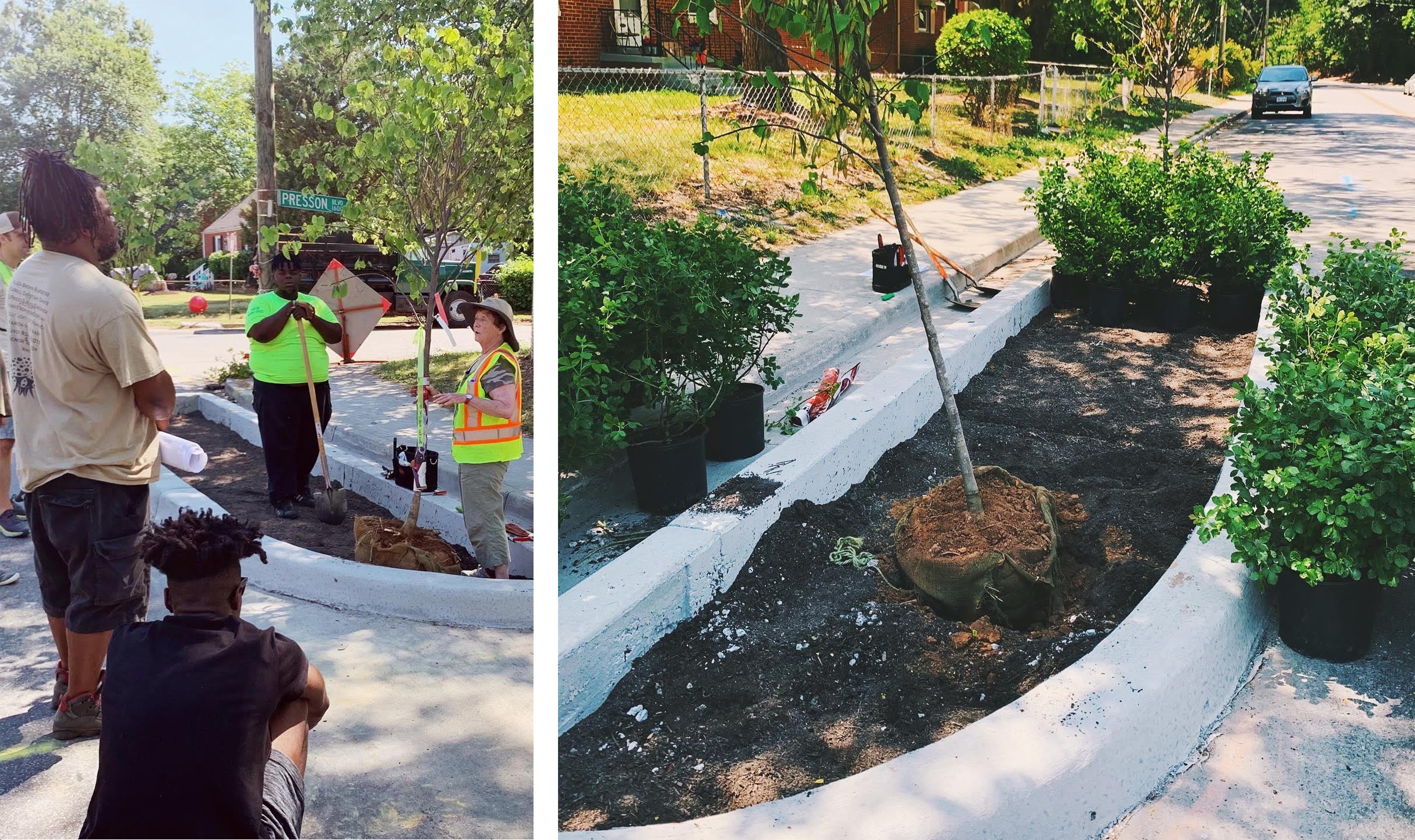 At our first plant installation, we had the pleasure of working with Richmond Tree Stewards to mentor team members from Groundwork RVA help educate proper planting and plant care. This is just one step in our plan to improve walkability and add green infrastructure that will benefit the Bellemeade community immensely.
Read article here to learn more.