Project updates
The Martin Agency Lobby Opening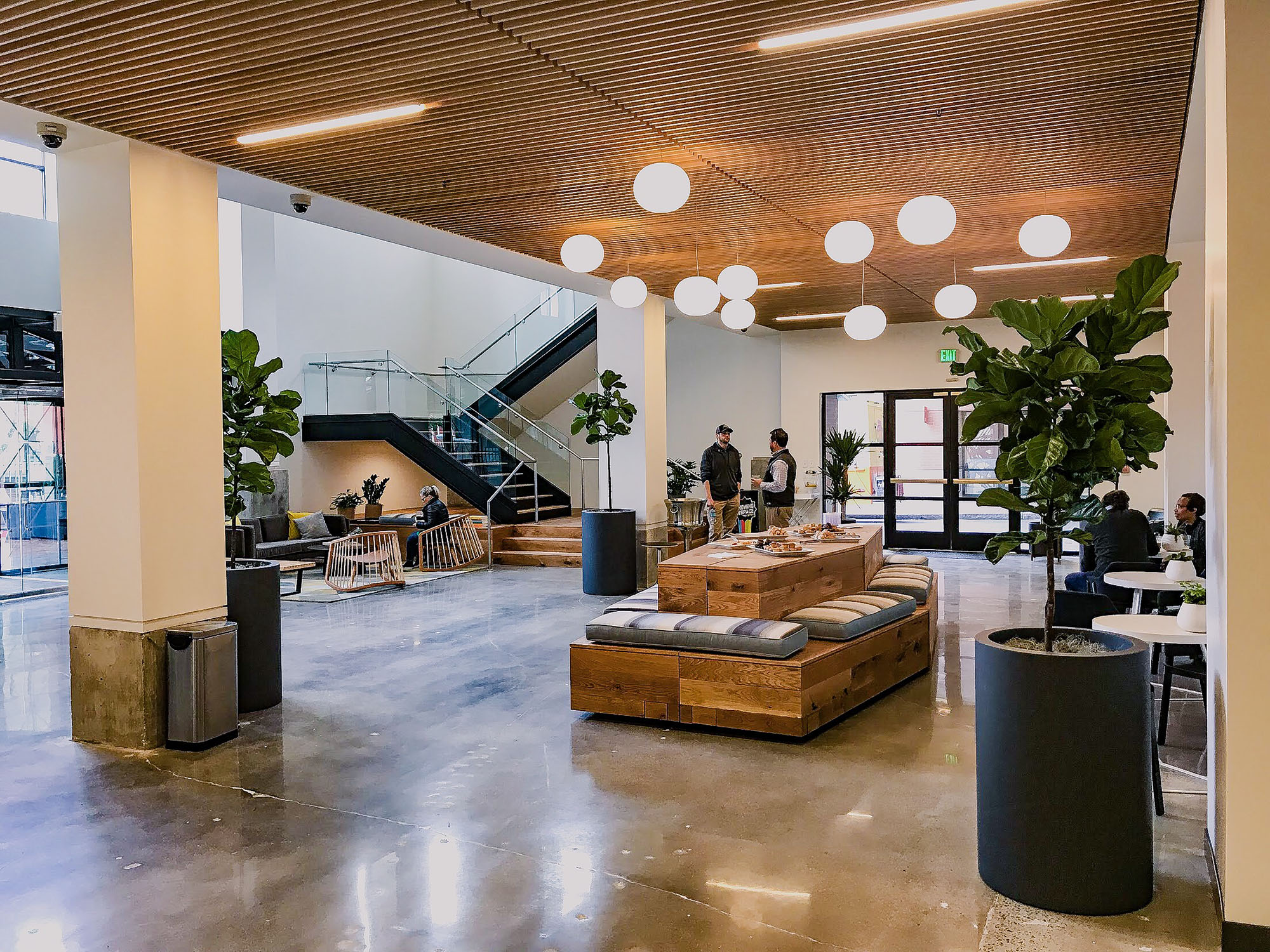 The Martin Agency envisioned their lobby as a gallery. It was to be both inviting and dynamic – embedded with the character of Richmond. We've stripped the decorative metalwork and returned the space to natural materials, clean lines, and plenty of light.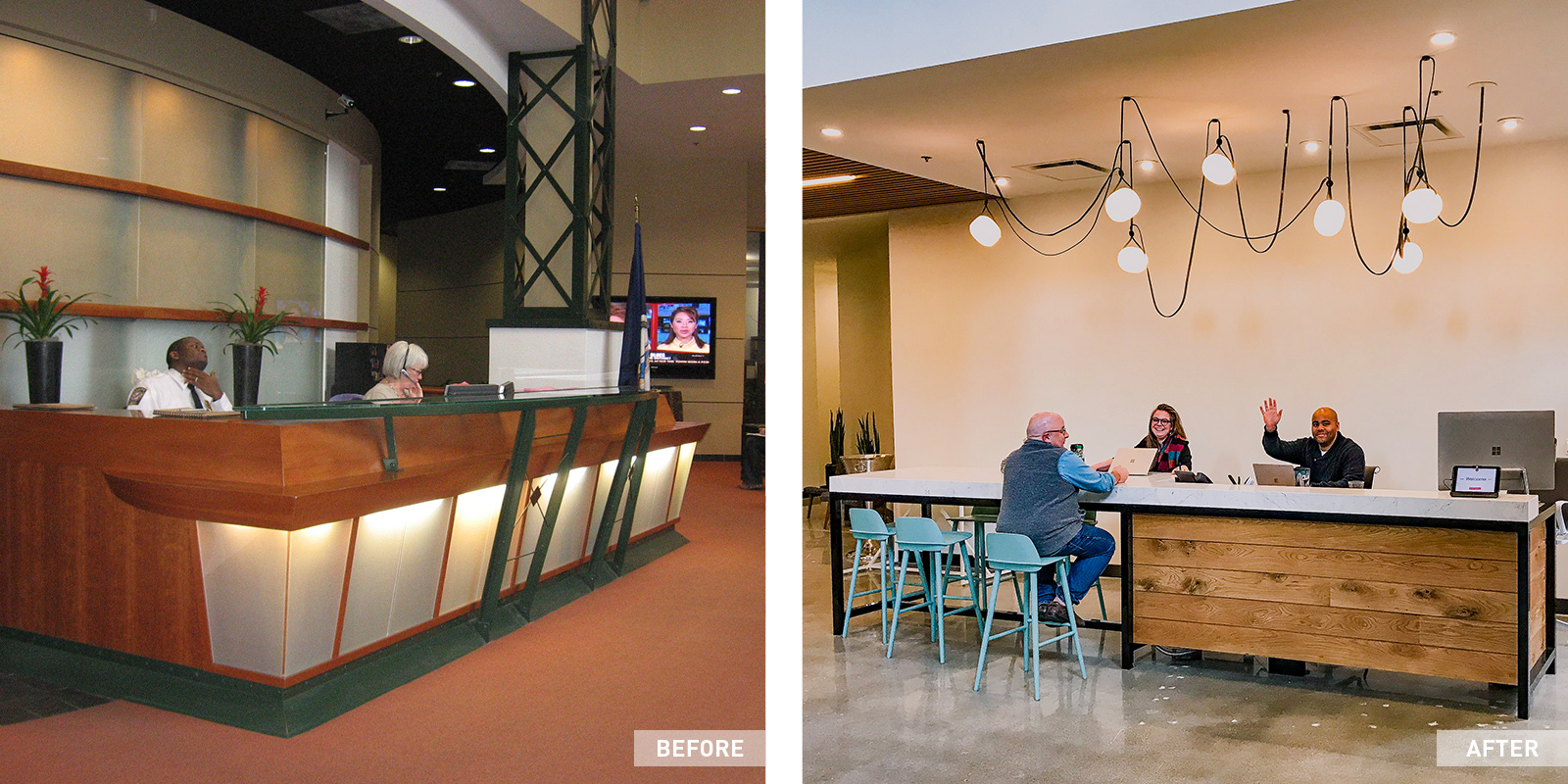 Departing from the traditional, bunker-like reception desk, a simple steel-framed table welcomes clients and staff to stop by for a quick chat or even sit and work for the afternoon. Relocating this function to the west side of the lobby, guests now enter with a direct view to the gallery space as highlighted by a wood ceiling and dancing globe lights. (Stay tuned for gallery installation.)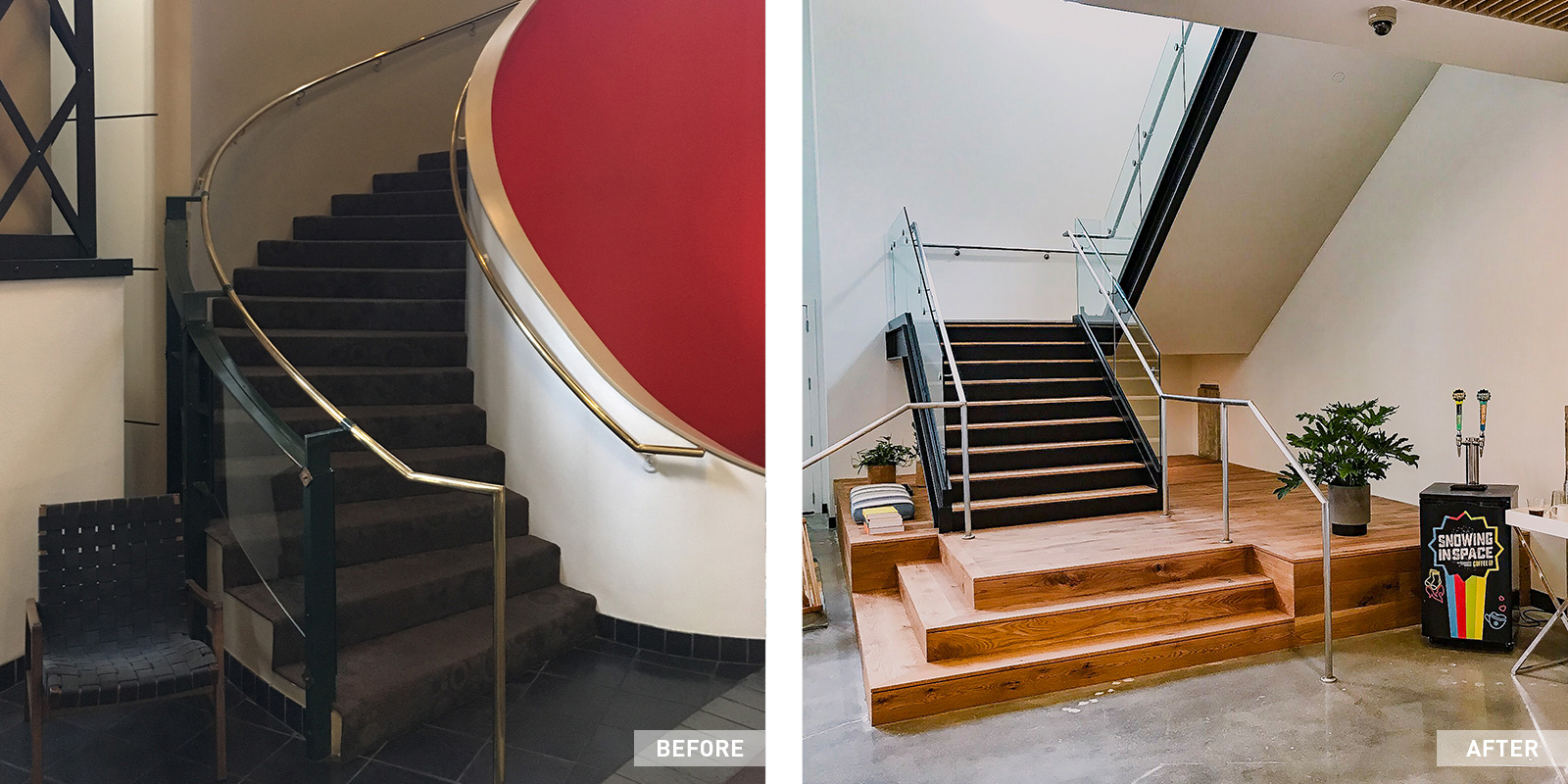 Rising in the same location as the spiral staircase before it, the new lobby stair has been dramatically simplified both in form and material palette. A steel and glass stair bookends the lobby as its base is surrounded by a wooden plinth and comfortable seating.