Project updates
WillowTree at Woolen Mills: Adaptive Reuse Readies for Construction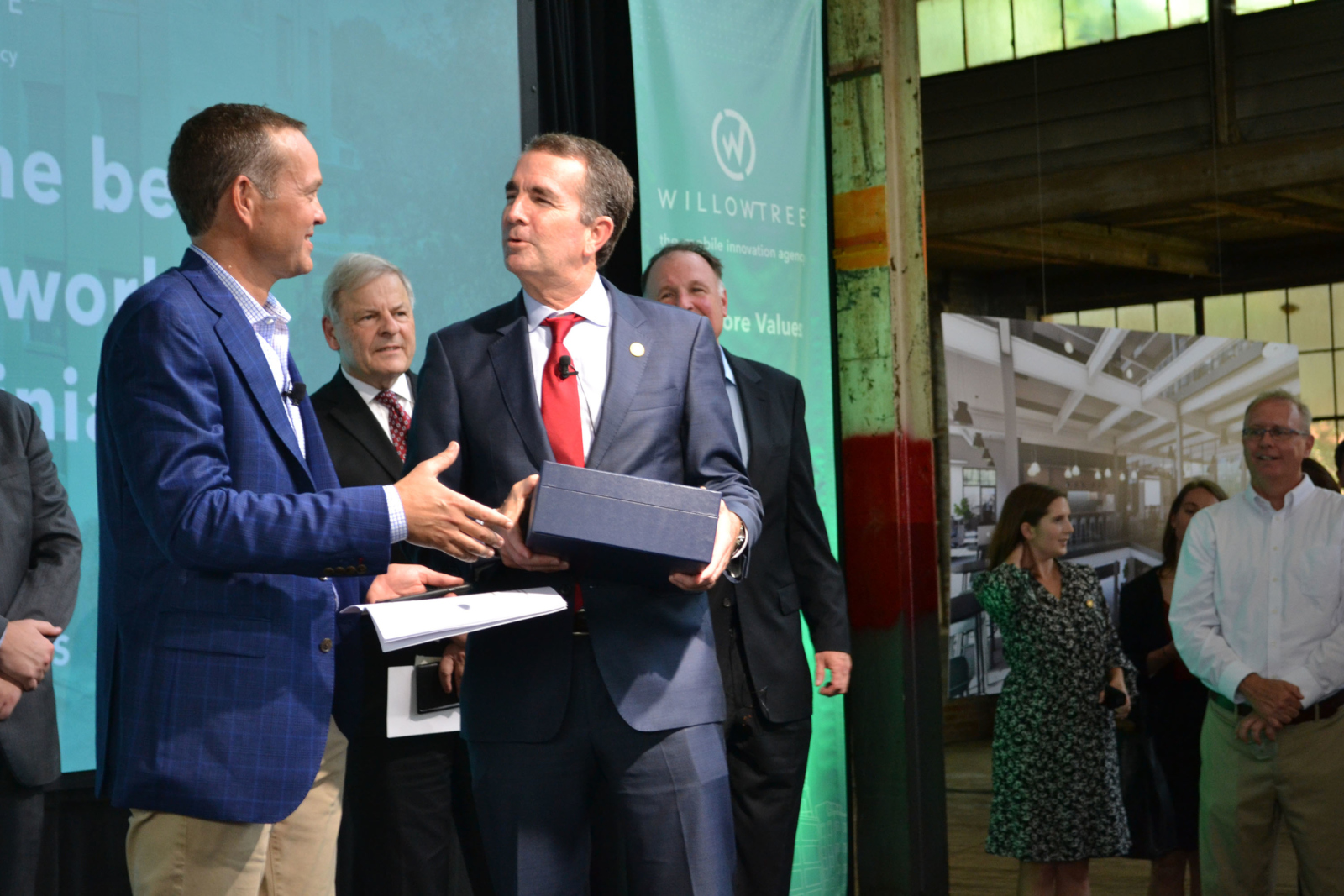 A ribbon cutting ceremony on Monday, August 27th marked the launch of Woolen Mills, a commercial development project located at 2100 East Market Street, in Albemarle County, Va. Governor Ralph Northam addressed media and spectators at the event, approving a $500,000 grant from the Commonwealth Opportunity Fund and $1.5 million in funds from the Virginia Economic Development Incentive Grant. The historic warehouse site will become the national headquarters for WillowTree®, an Inc. 5000 company and the largest independent digital product agency in the country. When complete, the company will consolidate multiple Charlottesville office locations into the 85,000-square foot Woolen Mills space. Local coffee shop, Grit, will also open a venue on site to include an event space, brewery, and beer garden. Construction is set to begin this winter.
RENOVATING THE HISTORIC WOOLEN MILLS
Built in 1847 along the banks of the Rivanna River, the historic Woolen Mills were the shining jewel of central Virginia's textile processing industry until their decline in the 1950s. With a peak output of 15,000 yards of uniform cloth per month, the mill counted brands like Brooks Brothers amongst its buyers. Decades after the mill closed its doors, local developer Brian Roy purchased the property and began plans to renovate the site for commercial development.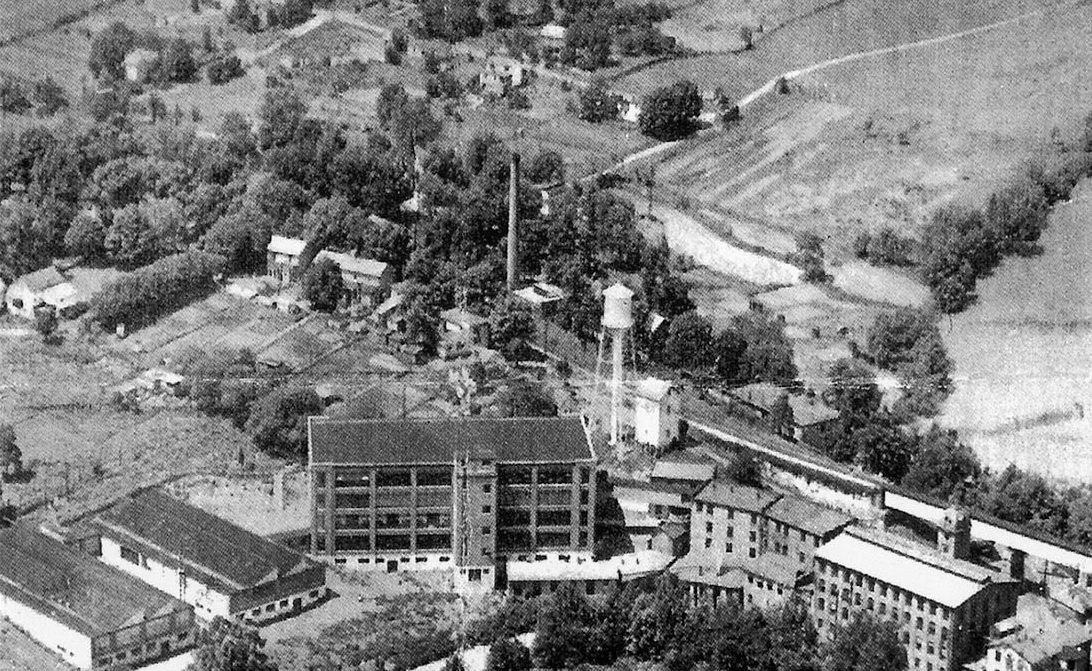 Considered a historically significant structure on the National Register of Historic Places, the project is eligible for both state and federal tax credits for its rehabilitation. Roy teamed with 3North and Sadler & Whitehead to adapt the building to its new commercial use, while also restoring historically significant elements to meet the National Park Service's rehabilitation guidelines. Of significance is the restoration of the buildings original steel windows, totaling over 14,000 panes of new insulated glass in the original frames, and the renovation of the building's iconic sawtooth skylights.
WILLOWTREE'S WAREHOUSE IN THE WOODS
Aspiring for the project to meet more than just their functional needs, WillowTree sought to set a new standard for employee work experience in the tech industry with the design of their new headquarters. In response, 3North hosted their Intangible Qualities (IQ) Charrette, a two-day visioning session that gathered expert speakers, WillowTree staff, and the design team for a deep dive into the essences of their vision. A design dossier born from the event challenged the team to design a collaborative community space, drawing inspiration from the site's natural surroundings and celebrating the authenticity of WillowTree's maker culture. The proposed solution takes advantage of unique programmatic elements and the building's sense of place to meet this challenge.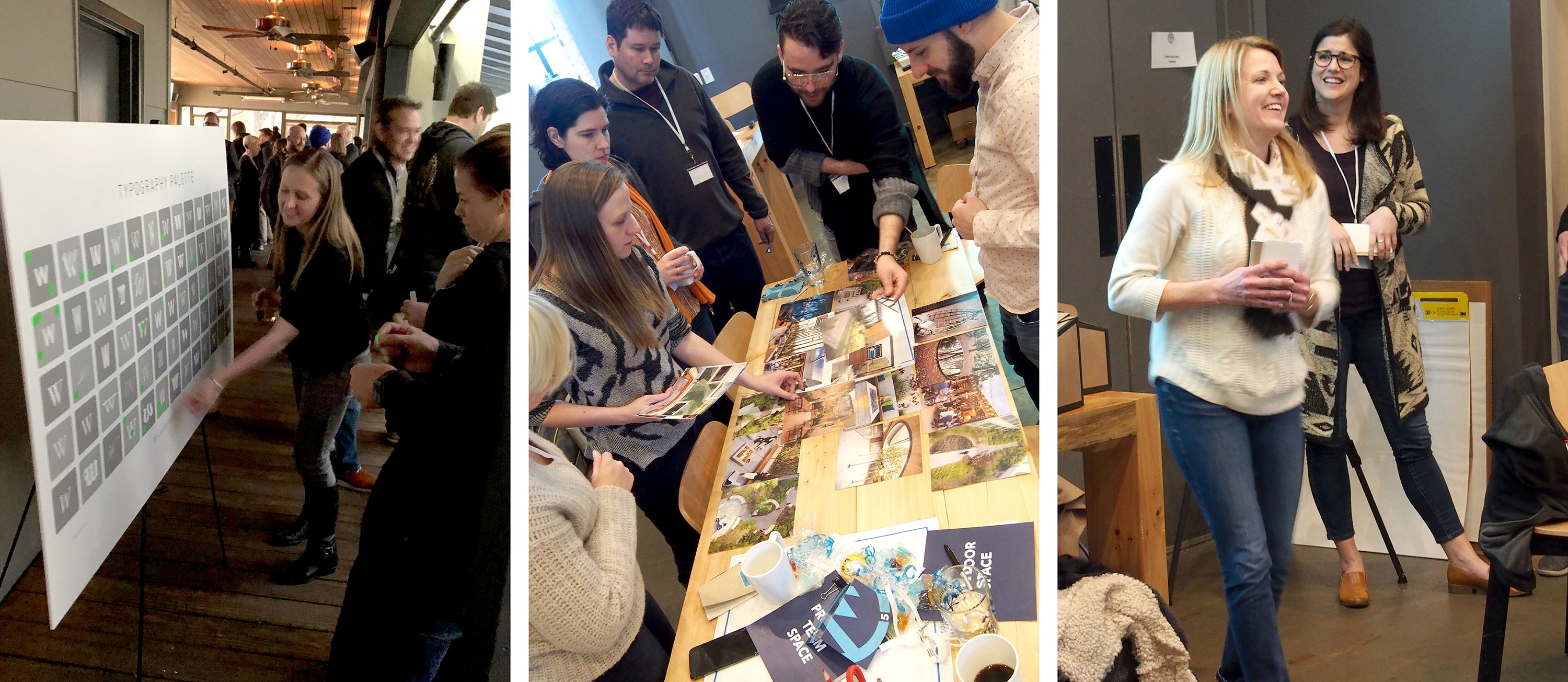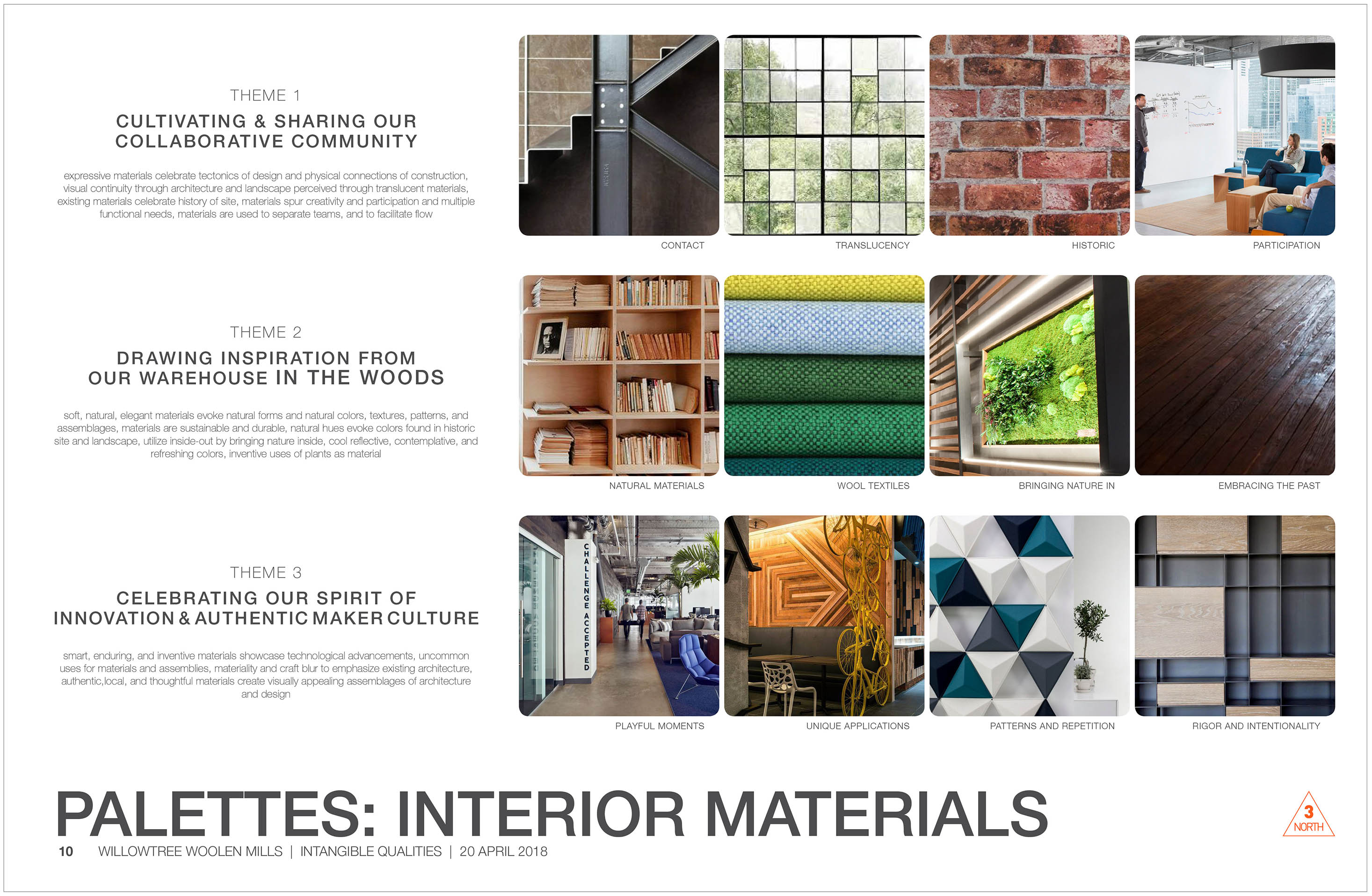 A series of "hubs," communal spaces with shared amenities, line the primary circulation paths and are placed to encourage random interaction, chance conversations, and the cross-pollination of ideas. Flexible workspace environments are provided for each team, housing places for solitude designed for "flow" and places for group collaboration. A wellness center provides staff opportunity to practice yoga or take a break in a nap pod, while an all-hands space provides a place for the entire firm to come together for its weekly all-hands meetings. Material and color palette cues from the adjacent natural environment take form in a green glass staircase, patterned finishes, and stained natural woods, serving to connect occupants visually with the environment while also highlighting the authentic character of this historic "Warehouse in the Woods."
Renderings by: Hugo Render
DESIGN TEAM
3North: Architect of Record
Acoustic Design Collaborative: Acoustic Consultant
Bartzen + Ball: Consulting Architect
FDS Design Studio: Kitchen Design Consultant
Inversity Consulting Engineers: M/E/P of Record
Sadler & Whitehead Architects: Consulting Architect
Springpoint Structural: Structural Engineer of Record
Timmons Group: Civil Engineer of Record
Waterstreet Studio: Landscape Architect