3north Journal
3North Cross-Continental Design Experience 2019
3North's Annual Cross-Continental Design Experience was one for the books. Averaging 30,000 steps, 15 miles of walking and running, and 20 flight of stairs climbed, this was a typical day for participants. Designer, Lisa Clark, was in California last week studying great design around our San Francisco office with principal, Morgan Pierce. Spending time outside the office, they visited numerous sites around the city to broaden their understanding of architecture, landscape architecture, and urban places. Below are some highlights from the trip.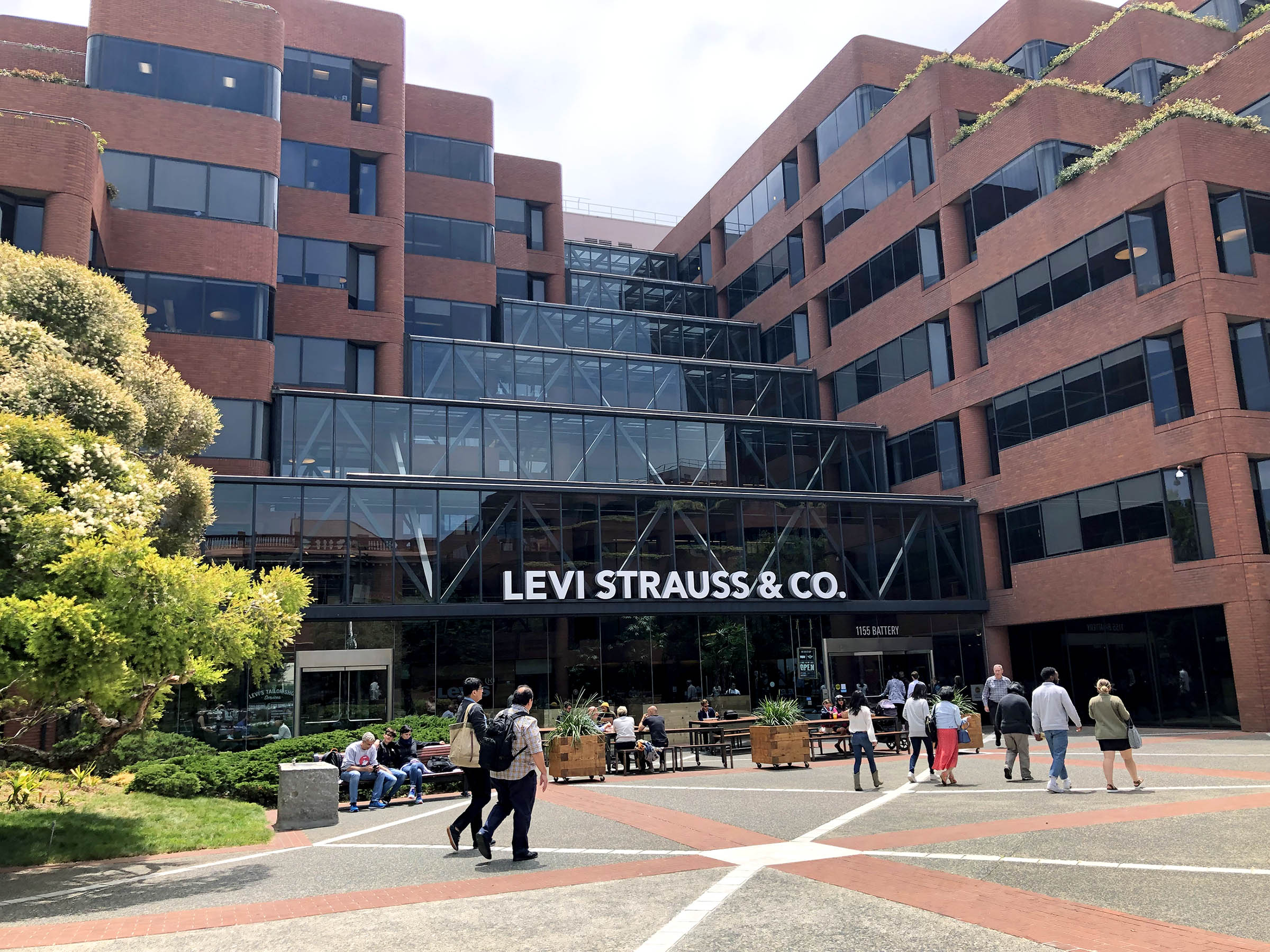 The headquarters for Levi Strauss & Co. is located just over Telegraph Hill from 3north's San Francisco office and is surrounded by a series of outdoor plazas, cascading fountains, a meandering stream, and intimate sitting areas designed by landscape architect Lawrence Halprin.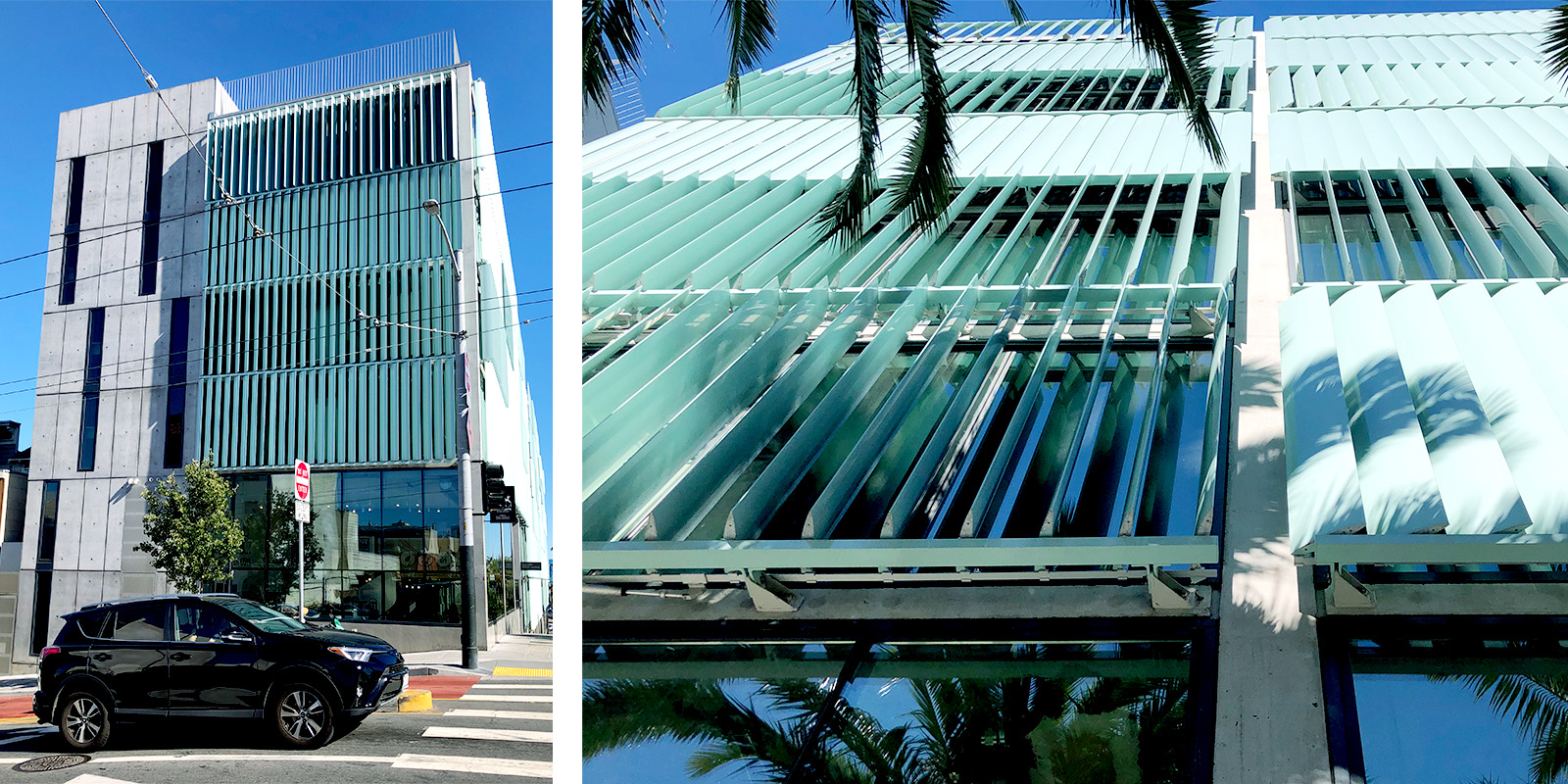 New mixed use building 8 Octavia by San Francisco architect Stanly Saitowitz includes motor-operated louvers that both control sunlight and animate the façade.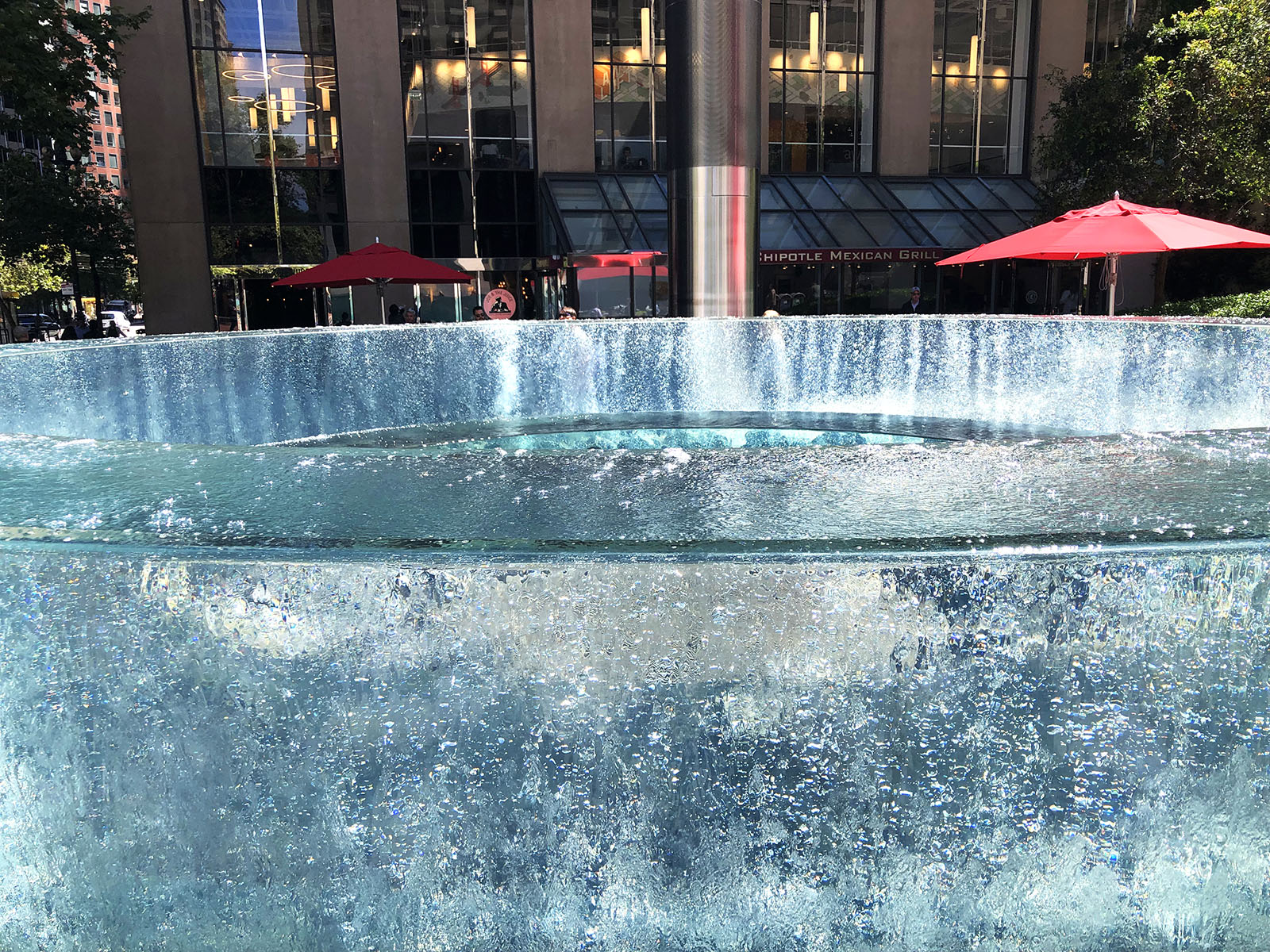 A brisk walk along Market Street in the center of San Francisco will expose you to countless public spaces and creative use of water.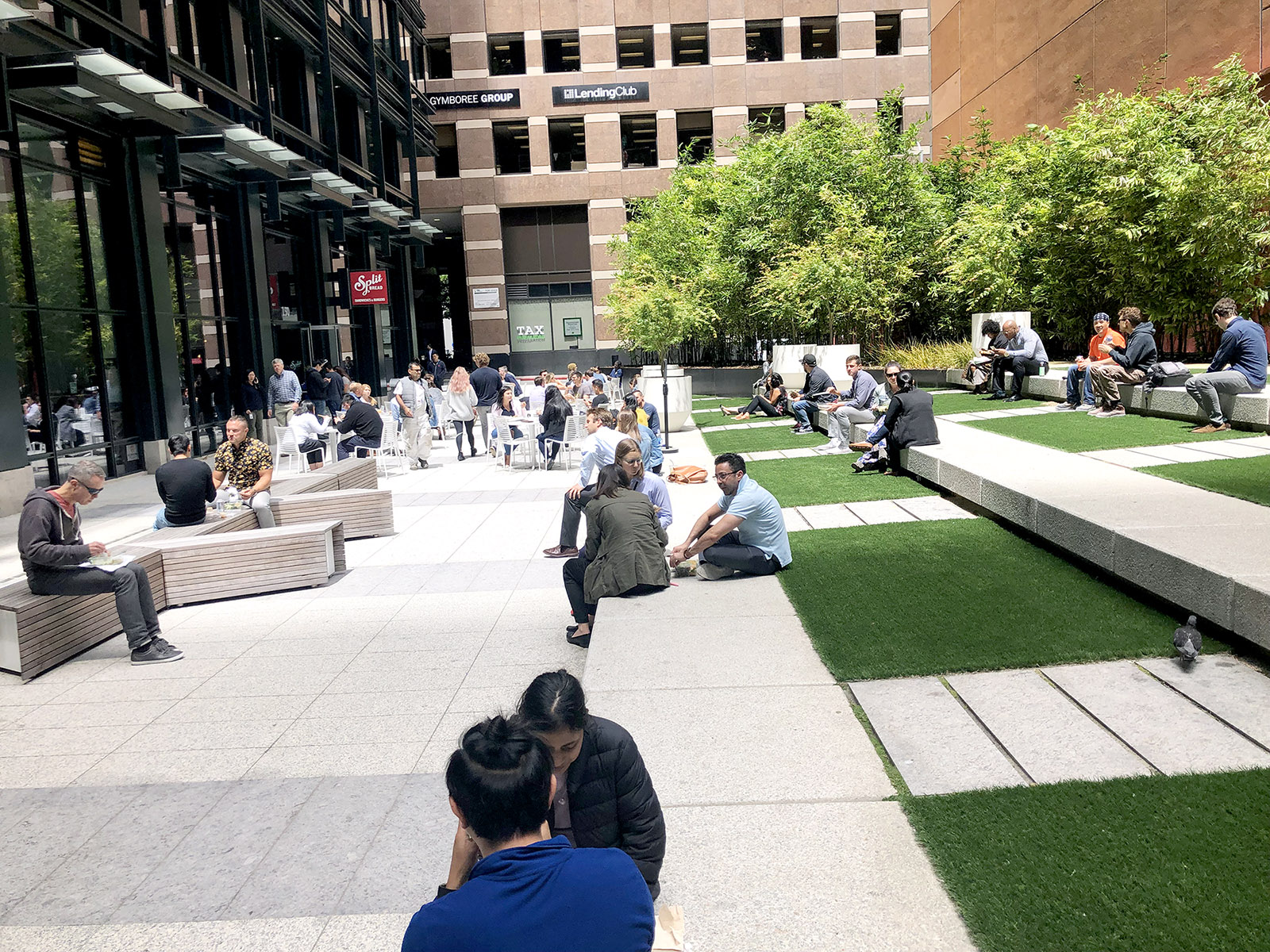 A privately-owned public space along Mission Street in the SOMA neighborhood. Building developers are encouraged to incorporate such features as a public amenity and in return they receive various development bonuses such as greater height or density.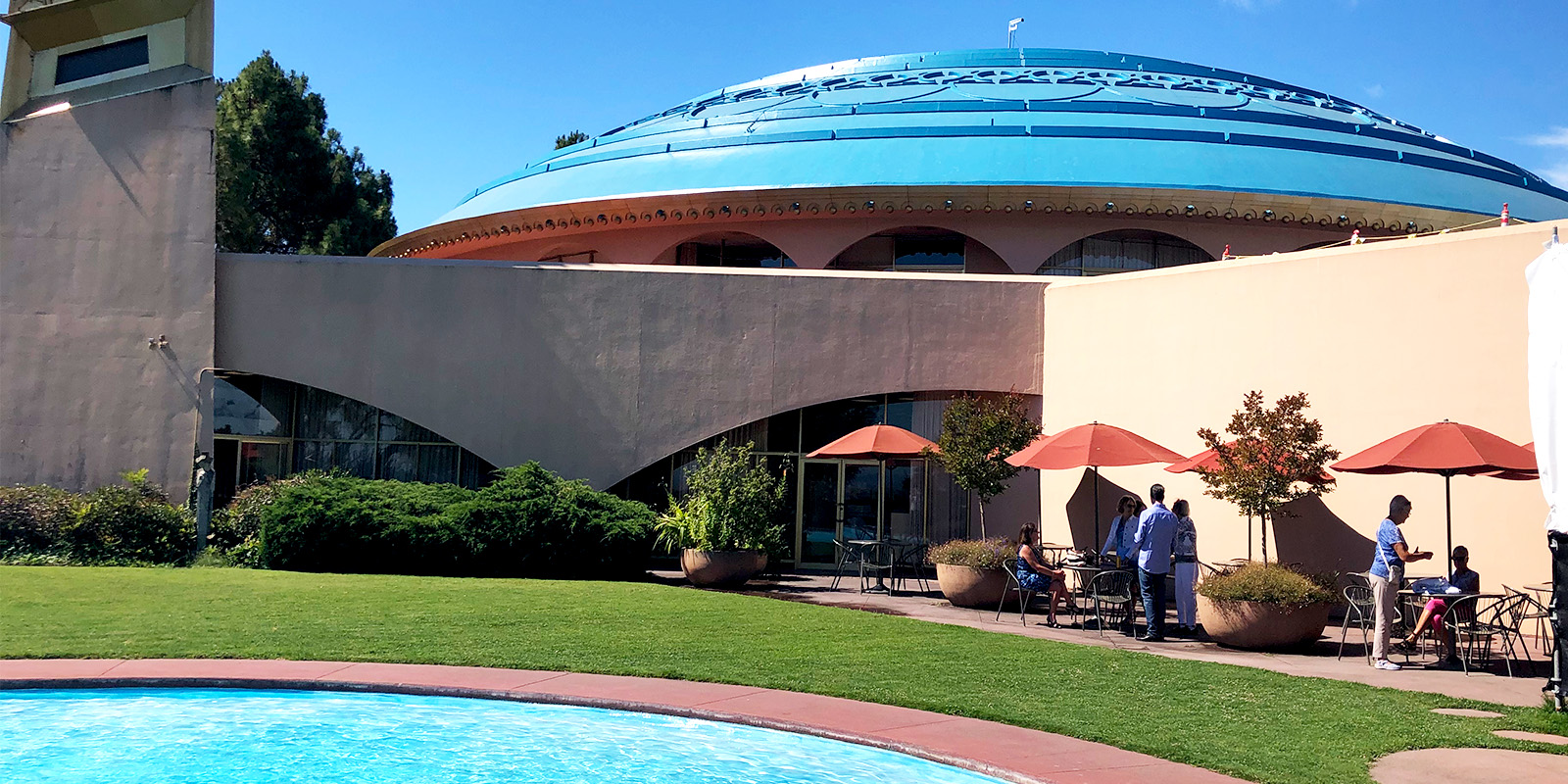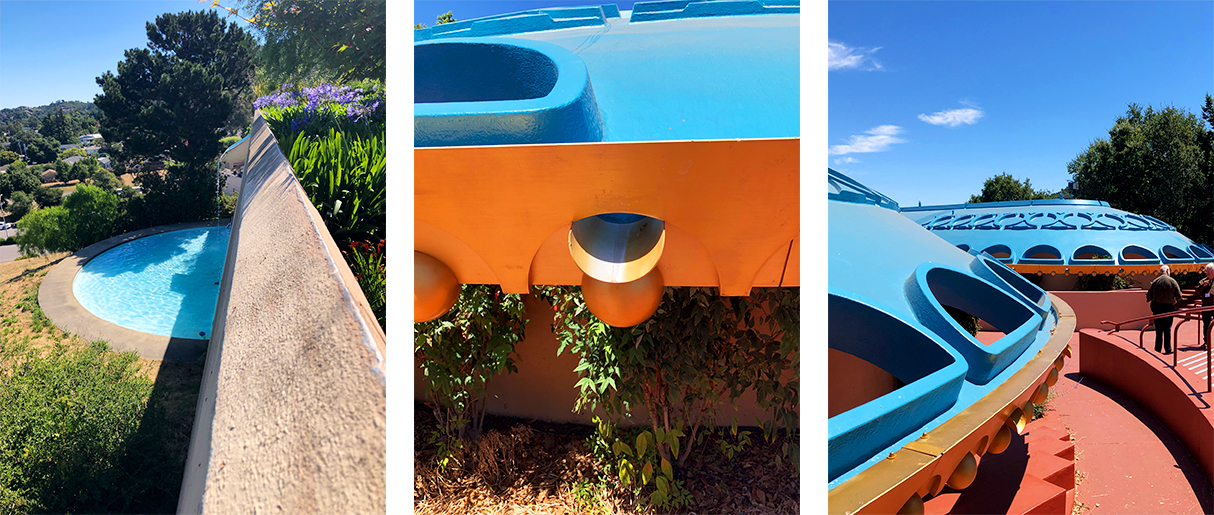 Frank Lloyd Wright's Marin County Civic Center was one of his largest commissions and completed after his death in 1959. It included many design innovations (see image of rain scupper bottom row center) and its tan walls and blue roof were meant to recall the nearby hills and clear sky, respectively.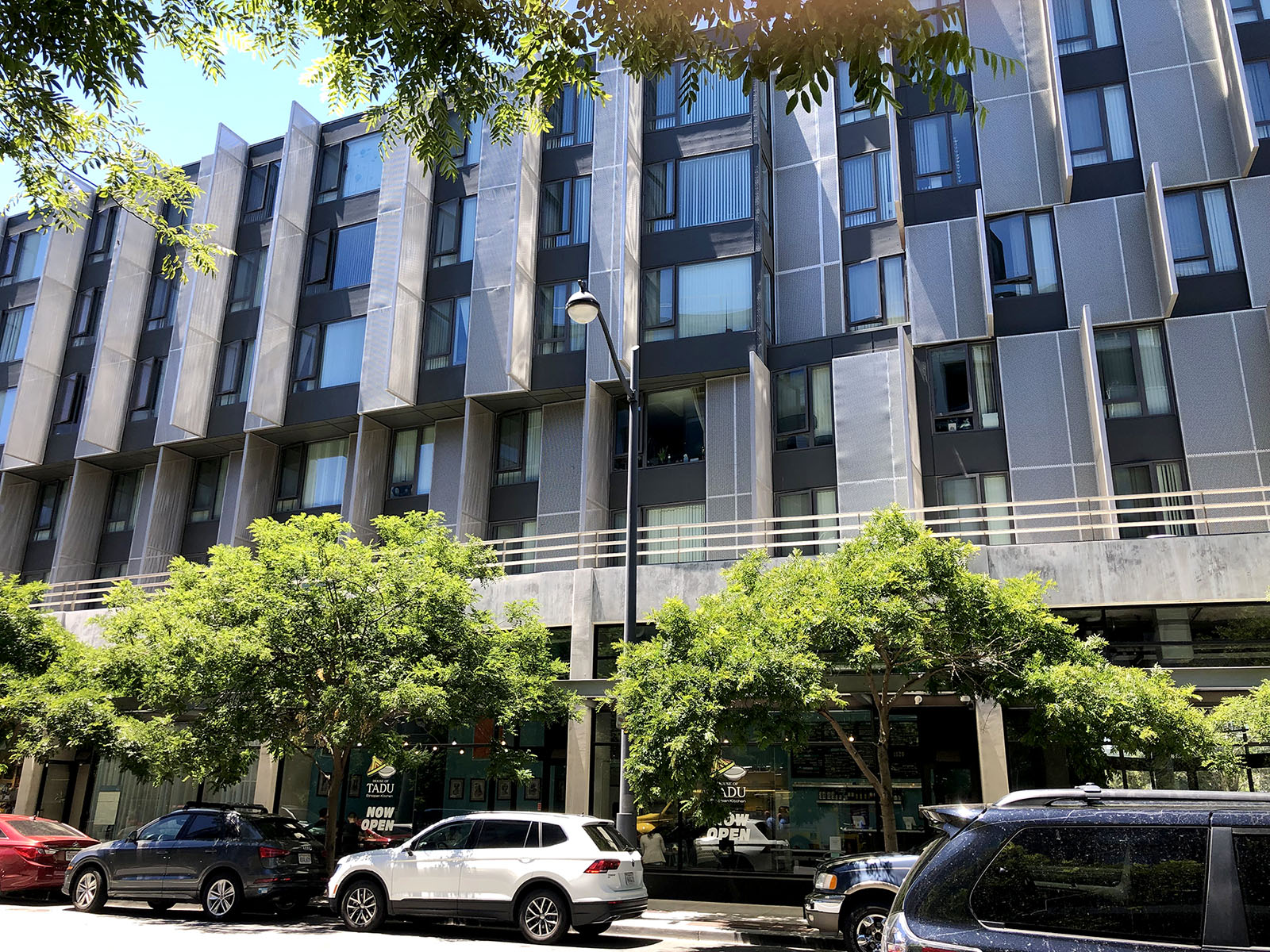 One of many examples of brise-soleil (sun-shade) details on mixed-use buildings in San Francisco. These happen to be fabricated from perforated metal and adorn a new building in Mission Bay.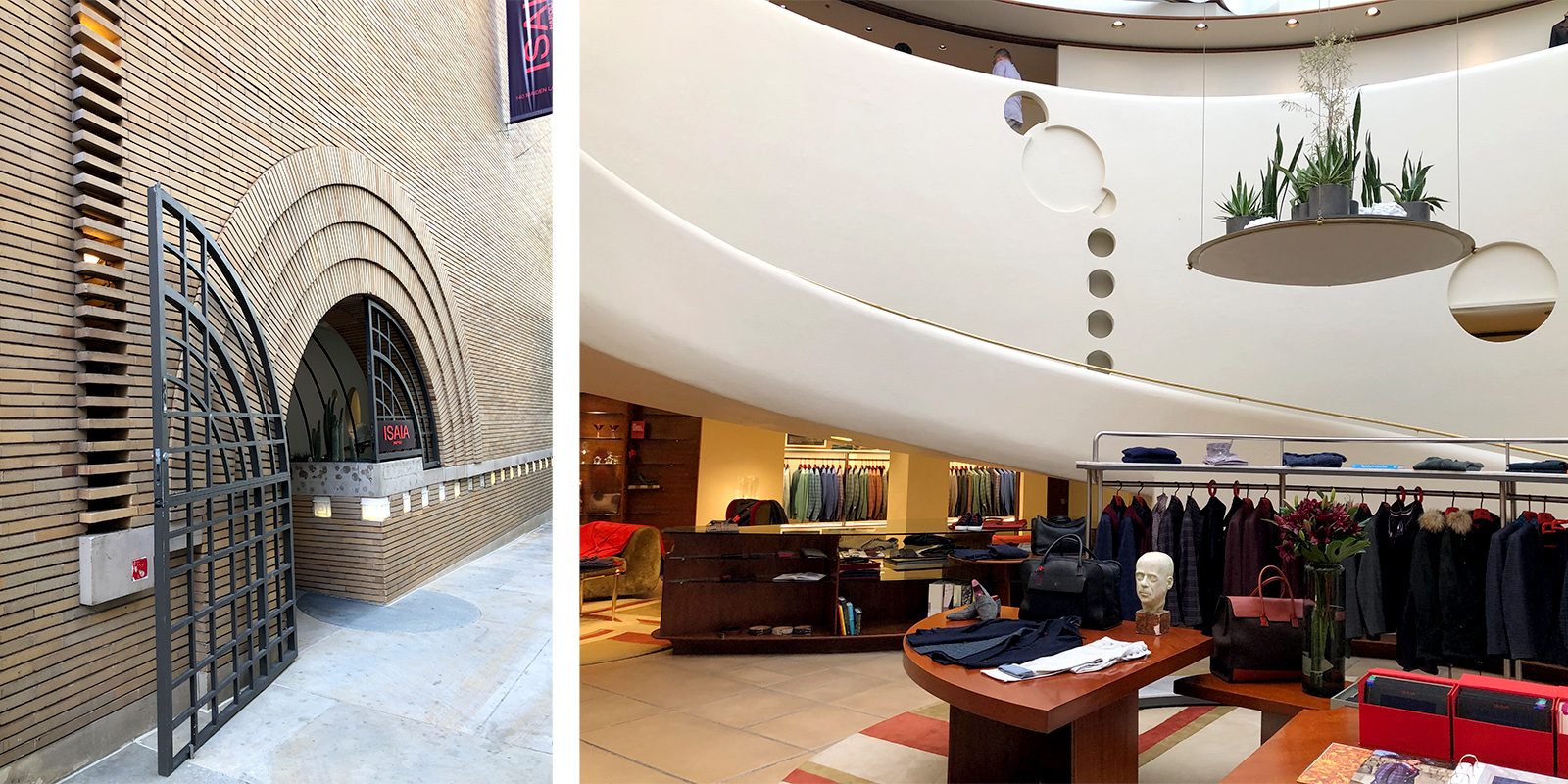 Frank Lloyd Wright's V.C. Morris Gift Shop completed in 1948 on Maiden Lane just off of Union Square is his only built commission in San Francisco. The spiral ramp to the upper level is reminiscent of one at the Solomon R. Guggenheim Museum in New York completed in 1959.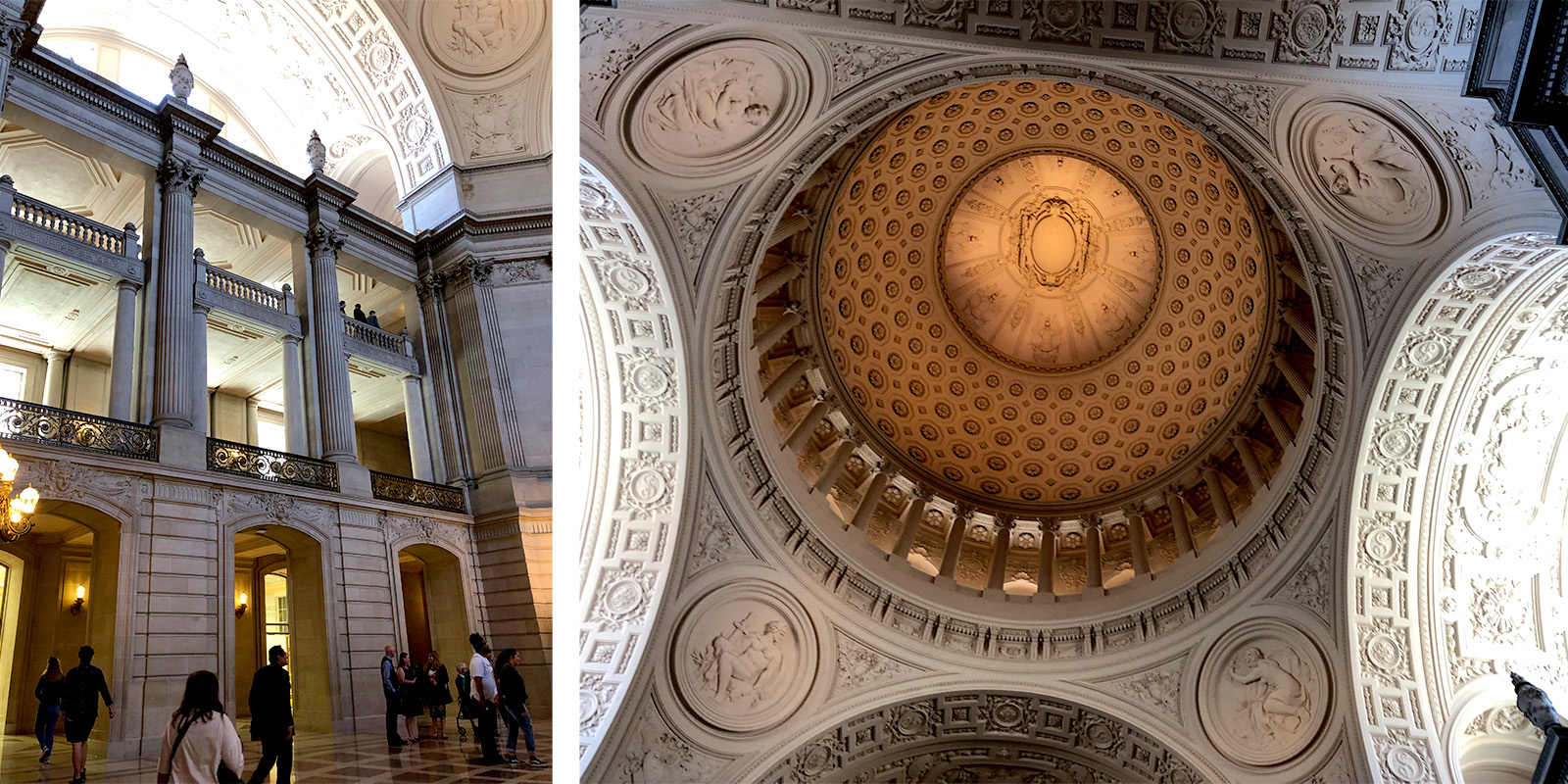 Interior views of San Francisco's City Hall which is the scene of countless weddings including Joe Dimaggio to Marilyn Monroe and it  allegedly "burned down" in a famous scene from James Bond's A View To A Kill.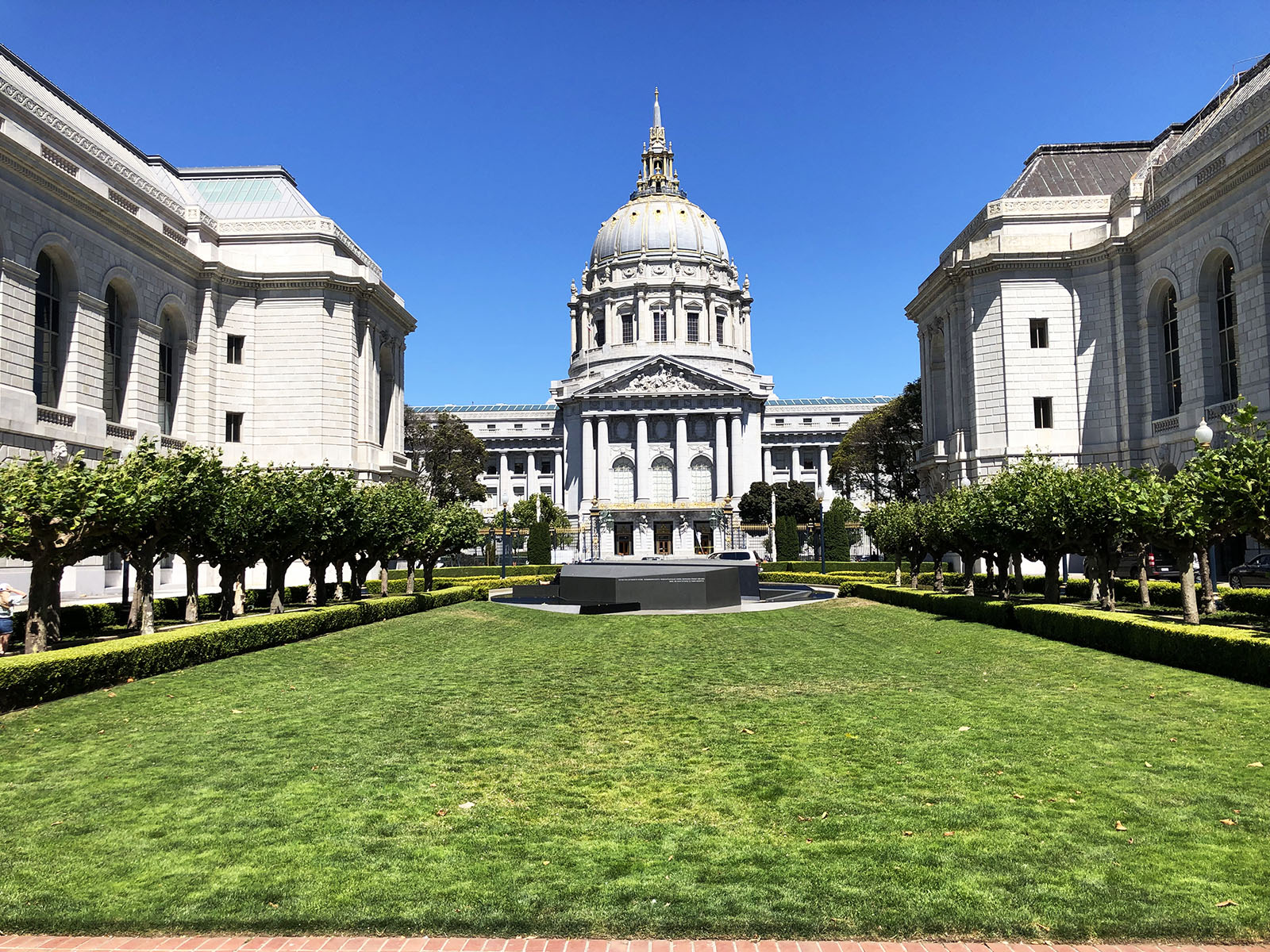 San Francisco City Hall, built following the destruction of its predecessor in the 1906 earthquake, was designed by Ecole des Beaux-Arts trained architect Arthur Brown and features a dome that, at 307 feet high, is taller than that of our nation's Capitol. Flanking this view on the left is the Herbst Theater and on the right the War Memorial Opera House, also designed by Brown.
Until next year!